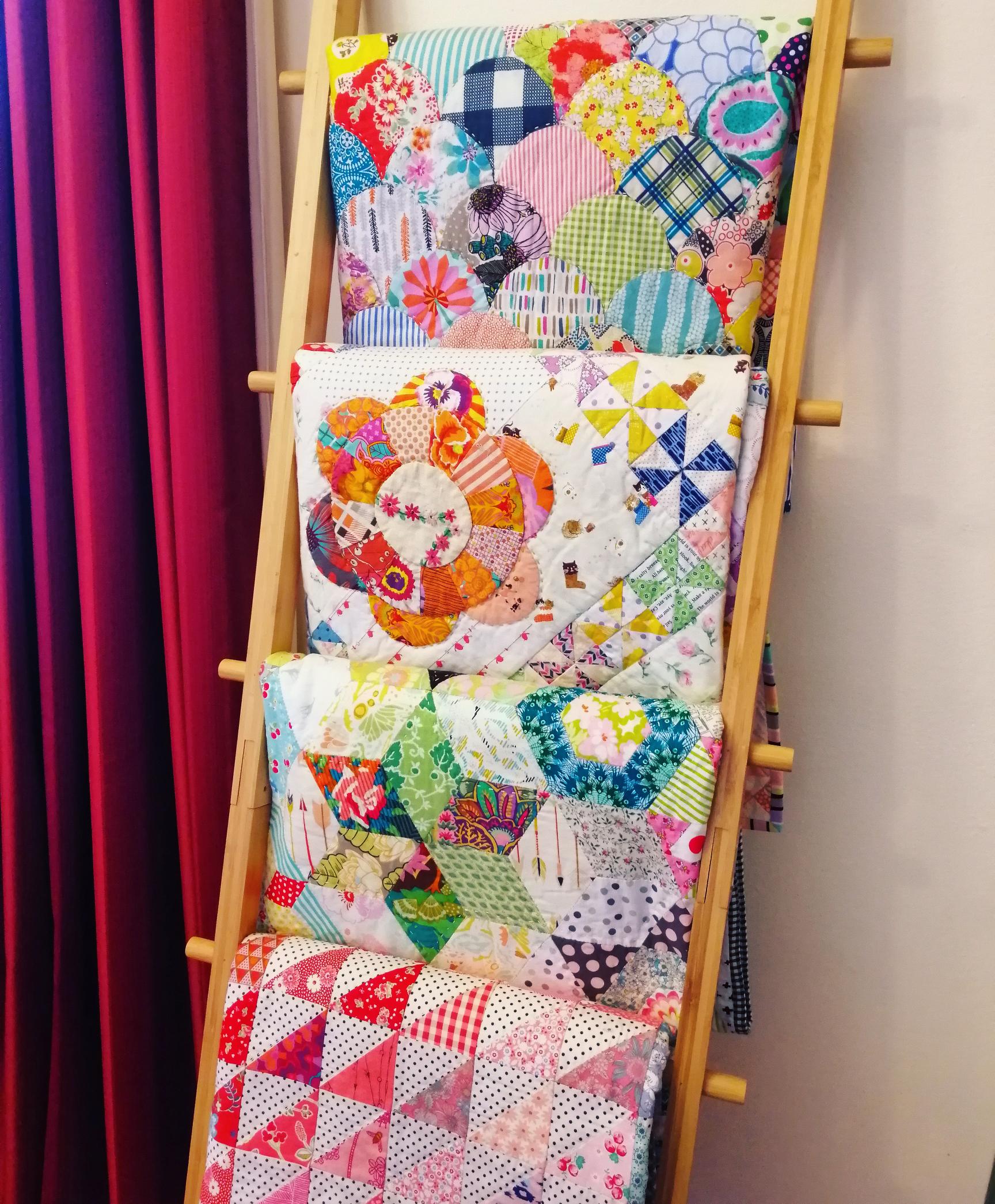 Hi there! I'm Jo, a hobby quilt maker who started quilting in 2013 and have been making quilts somewhat obsessively since then. I live in Sydney, Australia.

I love to machine piece and hand quilt. I also don't mind a bit of hand applique and embroidery! I work with mostly contemporary fabrics and the quilts I make are generally scrappy.
I'm inspired by prints and colours and observing how they interact with each other in a quilt. I especially love quilts that tell a bit of a story.
For many years, I honed my skills making other designers' patterns, learning so much along the way. In 2021, as a personal challenge, I started to design my own quilts. My patterns are for the confident beginner, designed to enable the quilter to work mostly from their stash.
This website is an outlet for my patterns, and where I will catalogue my finished projects and share quilting tips.
To see what I am currently working on, check out my Instagram feed @Thimblesandneedles. You can also signup to my newsletter to receive the occassional email about new products, sales or any noteworthy quilty news. You can find the sign up form on my home page.