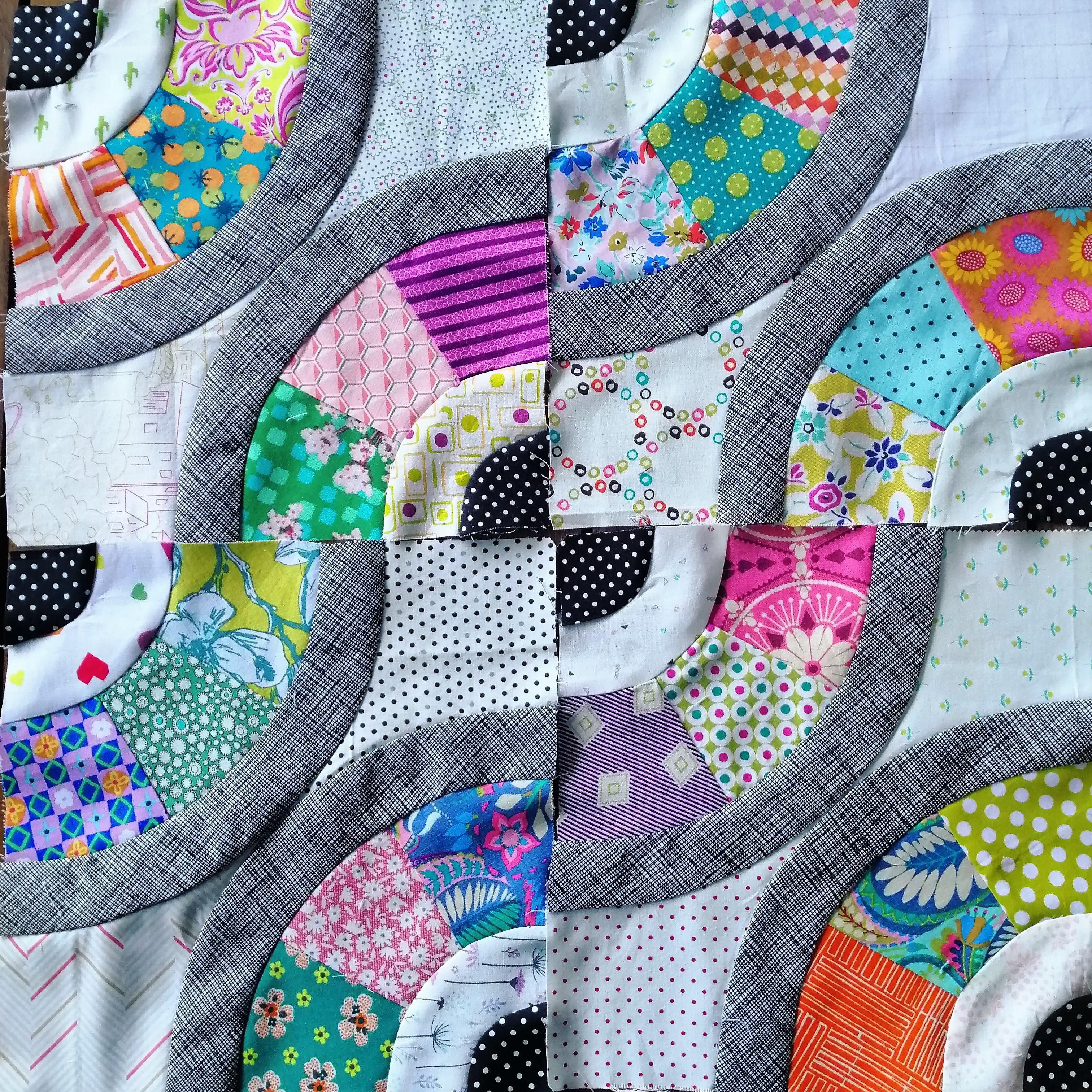 The quilt blocks shown above belong to a quilt pattern by Jen Kingwell, called Eye See You. It is based on the traditional Snake Trail block but with a twist. It was a free pattern exclusive to Amitie Addicts (2020/21) and is currently not available for sale.
The video below shows how I sew curves on the sewing machine but just a quick tip before you watch. Curves need to be cut on the bias of fabric.
So fabric along the selvedge has no stretch at all and fabric across the width of fabric has a tiny amount of stretch. Fabric at 45 degrees to the selvedge will have the maximum amount of stretch. The stretch of the fabric is what will enable you to manipulate it into a curve. See the photo below to see how I have placed my template so that the middle of the curve is at roughly 45 degrees to the straight edges.